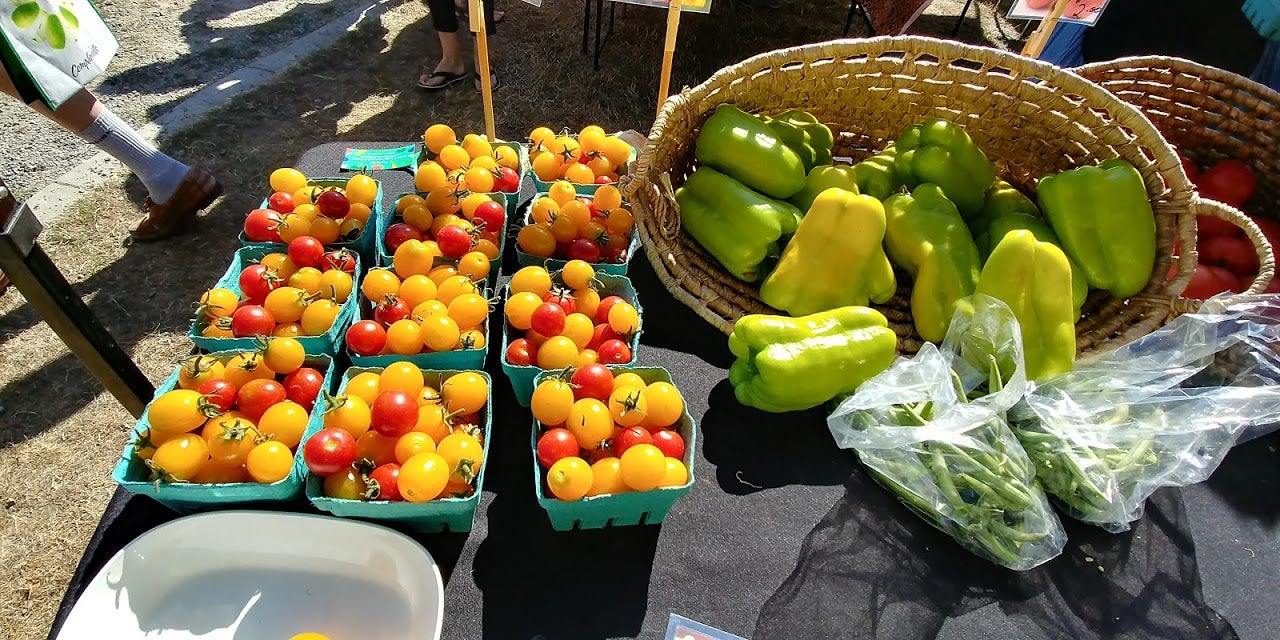 The North Saanich Market is a small delightful market
Each Saturday, micro farmers from the Saanich Peninsula display their produce while local musicians entertain the crowd.
You are guaranteed to fill your basket with fresh produce, sustainable seafood, and local meats; and at the same time fill your soul with country style fun!
A unique feature of Deep Cove is the Community Table, where local growers can drop off produce for the market volunteers to sell on their behalf for a 15% commission. Anyone with an excess of eggs or figs or flowers, or a bumper crop of something interesting from their gardens can drop it off before 9:00, and come back at 12:30 to pick up their proceeds and any unsold items. Contact the market for details
Know your food, know your farners, and know your kitchen. Joel Salatin
The North Saanich Farmer's Market is located on West Saanich Road close by Deep Cove Market, behind Saint John's United Church in North Saanich. The season runs from June 3 to October 7, every Saturday from 9:30—12:30.