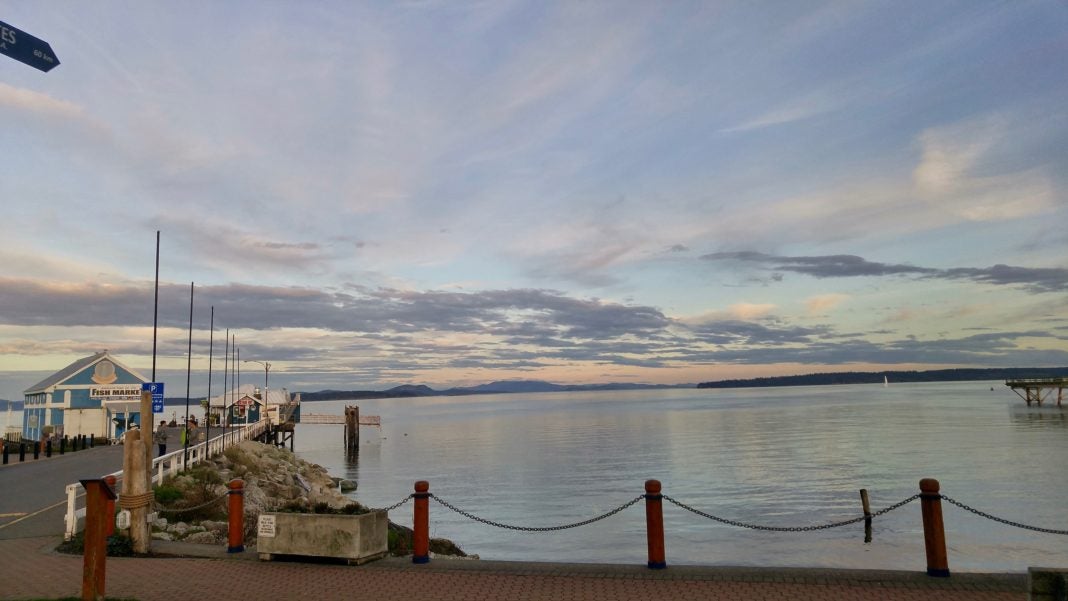 I recently asked a friend to describe some of the changes she's seen since moving to Sidney thirty years ago.
A
s a newcomer from Toronto, she immediately fell in love with the gentle climate, friendly neighborhood, and spectacular scenery. It wasn't surprising to learn, though, that she found the pace a little slow. Not counting the Satellite Fish Market on the Sidney Pier, the waterfront was completely undeveloped. 
Except for The Bear Pub (now the Charles Dickens), most of the town's eating and drinking establishments closed their doors by 8 pm. It was pre-Mary Winspear, pre-Fish-on- Fifth, and even pre-Starbucks
.
F
rom Beacon Avenue to McTavish, Lockside Drive cottages reminded visitors and residents alike that once upon a time, Sidney was considered a summer destination. Nicholson Manufacturing, the airport and BC Ferries were the region's main sources of employment.
In terms of real estate, "BC boxes," those stuccoes and wood, split-level houses you see around the area, proliferated every residential street. By the mid-'90s condo construction began en-masse, replacing the tiny bungalows that housed Canadian and British air force families during the war.
M
y friend was delighted to purchase a single-family "BC box" for half the price of a similar structure in her Toronto suburb of Don Mills. Since then, she's watched Sidney grow from a sleepy "one-horse" town to a vibrant and industry-rich coastal village. While keeping its small-town friendliness and charm, it now offers a wide range of real estate choices at price points to suit most budgets.
With the government's push to provide affordable housing options, construction is at an all-time high throughout the township and surrounding municipalities of North and Central Saanich.
Real Estate in Sidney & North Saanich